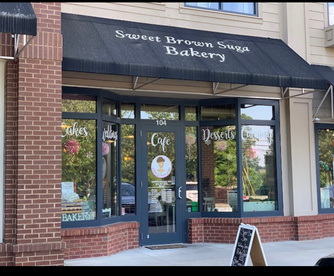 2023 Grayson Hwy, Suite 104, Grayson, GA 30017 678.257.2828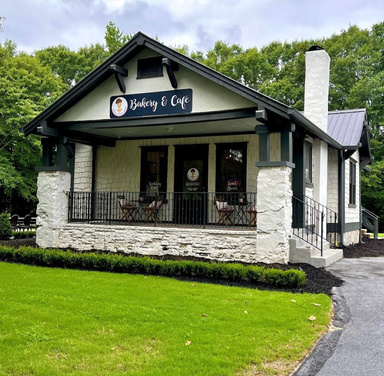 4699 Rosebud Road, Suite B Loganville, GA 30052 470-375-4145
DAILY SWEET SUGA TREATS
At Sweet Brown Suga, customers are greeted every day with a variety of delicious treats, such as brownies, cupcakes, and butter bars, all available for purchase as soon as they walk in the door.
Thursday, Friday, and Saturday are busy days for us from opening to closing time. Come visit us and leave with a treat from Sweet Brown Suga!
At Sweet Brown Suga's Grayson and Loganville locations, customers can find a wide selection of sweet treats to bring a smile to their face throughout the day. To keep up with the daily offerings, be sure to check out the @sweetbrownsugacakes Instagram account.
HOLIDAYS
To ensure that you can enjoy your favorite desserts and orders, Sweet Brown Suga celebrates most holidays the day before, and our bakery is decorated accordingly. Our case is filled with holiday-themed sweets, so you can pick up your pre-orders or shop in-store.
ONLINE Pre-orders for major holidays will begin at least one week before the holiday! Mark your calendars!  We offer a limited quantity of the holiday theme, so please order early to make sure you get a holiday theme dessert before they run out. 
Holiday pre-order pickups usually begin around 11:30 am. Limits may apply to some specialty items.
Sweet Brown Suga kicks off the Thanksgiving and Christmas seasons by participating in the annual Lady's Night Out at Parkside at Grayson.  We introduce our holiday catering menu by offering our customers a taste of the holiday when visiting the event.   The pre-holiday event occurs annually in early November. Please check our Instagram @sweetbrownsugacakes and the website to find the official date of the event.  
Choose Sweet Brown Suga to cater your next gathering
Whether it be a corporate meeting, personal affair, or special occasion. We are experts at catering for all types of events, from weddings to school functions. We provide fully customizable options to fit your specific needs. We can cater for breakfast, lunch, and sweet desserts.
To schedule, please give us a 7-day notice when booking online. If you would like more information on how we can cater your event, please contact us HERE.